Supporting multi-platform campaigns
By leading Mattel's in-house digital creative team, we supported Hot Wheels annual brand campaigns as well as the 50th Anniversary Legends Tour with multi-platform initiatives across web, digital, and social.
Platforms
– Website templates and Microsites
– Facebook (video-first) content
– Instagram-ready content
– Influencer partnerships
Skills
– Creative Direction
– UX Strategy
– Art Direction
– Web Design
– Content Creation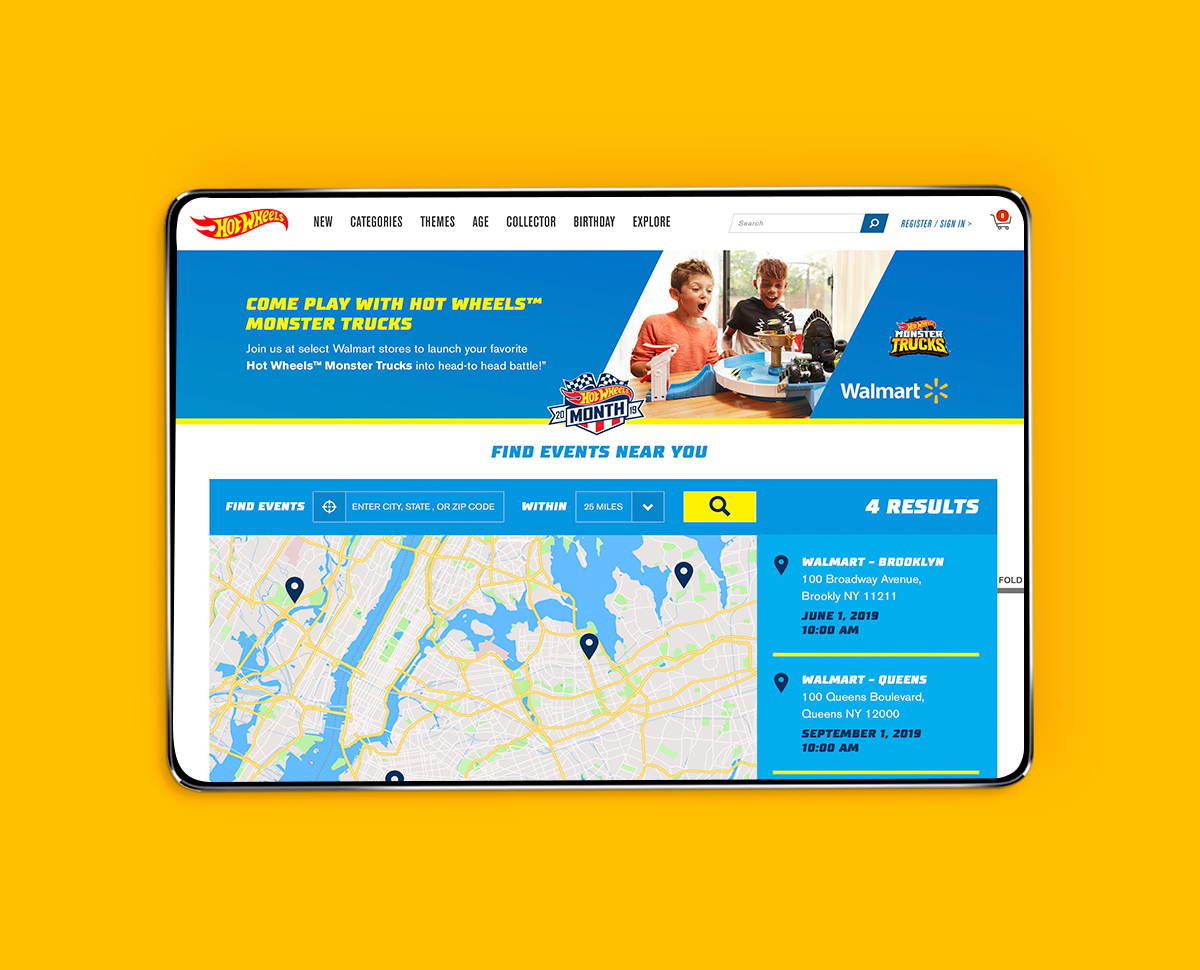 To help Hot Wheels expand their target audience to moms (from dads, boys, and collectors), we worked with influencers to create a series of relatable and fun DIY videos for social. These high-performing and sharable assets drove engagement across social platforms and helped Hot Wheels reach a key toy-purchasing demographic—moms.

Creative Direction & UX Strategy
50th anniversary
Hot Wheels ran a year-long campaign in honor of its 50th Anniversary, which included The Legends Tour, a multi-city custom car show as well as web, digital and social programs. Our team developed a range of branded videos, microsites, and digital assets to celebrate Hot Wheels iconic history and promote its Anniversary events.
Celebrating 50 Years on Social
Targeting fans, collectors, and families, our team developed a series of snackable videos to showcase key moments in Hot Wheels history. These assets supported the multi-city 50th Anniversary Legends Tour across social platforms and through geo-targeted ads. The Legends Tour was one of the brand's biggest successes in 2018 and has become an annual experiential event.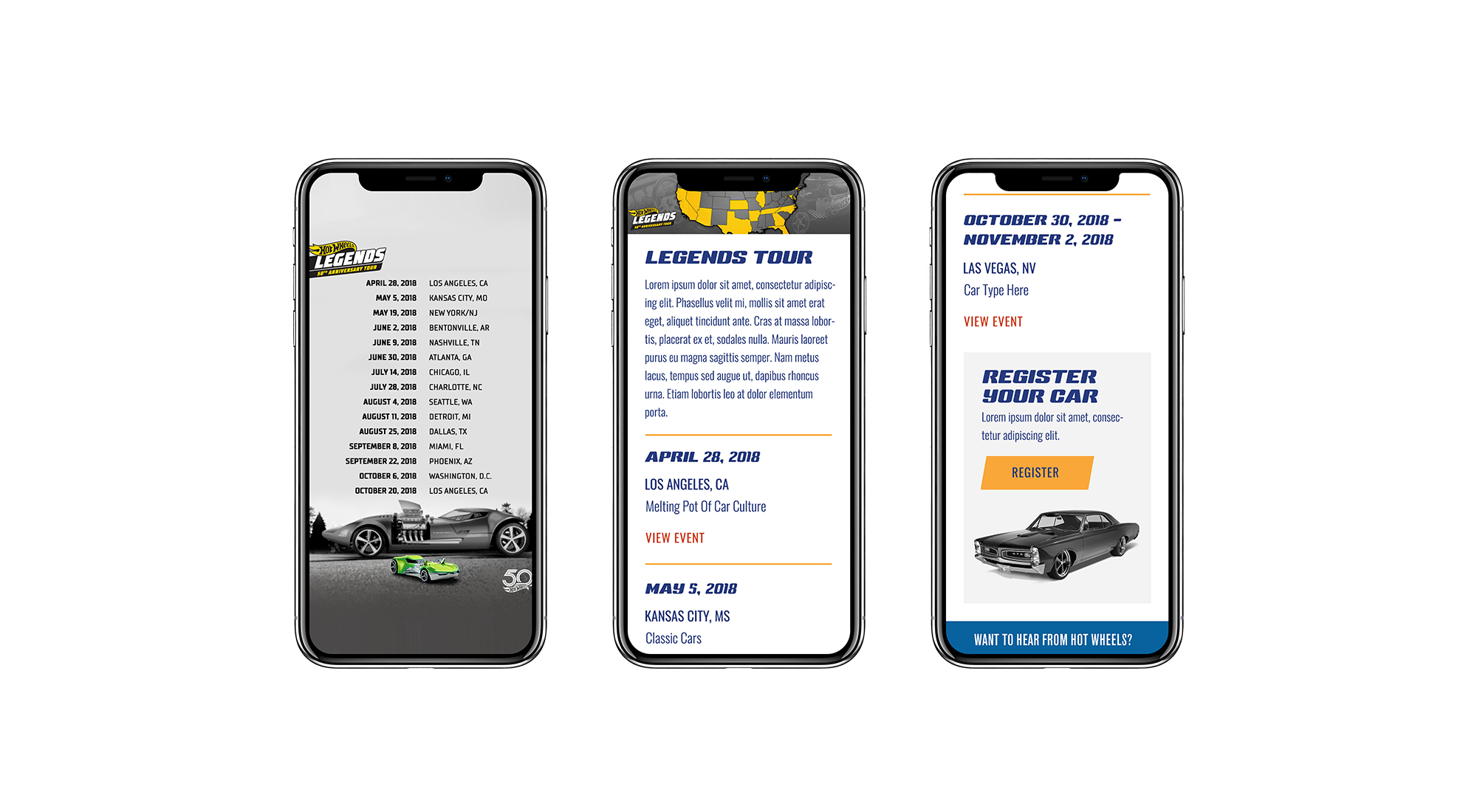 UNDERSTANDING SOCIAL
Staying relevant
As technology advances and social media's algorithms change, it's important to stay ahead of the curve into what's important to the audience. We wanted to create content that's of real relevance to moms, dads, and collectors, so it becomes desired content instead of interruptive messaging.
Micro-content
partnerships
We worked with creators and influencers to develop micro-content that amplified the brand across social channels.