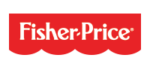 Connecting with Millennial Moms
Our team developed a modern, culturally-relevant, and compelling content strategy to position Fisher-Price as an ally during the challenging and joyful time of parenting babies and preschoolers. Connecting with millennial moms through multiple touchpoints—we drove unprecedented social engagement with a growth of over 1400 percent against defined organic KPIs. From designing content templates to filming snackable videos, we built the initiative from scratch, making Fisher-Price one of the top-performing brands within the Mattel portfolio.
Key platforms
– Website templates and pages
– Dedicated newsletters
– Facebook (mobile-first) content
– Instagram content
– Pinterest content
– Influencer partnerships
Skills
– Creative Direction
– UX Strategy
– Art Direction
– Web Design
– Content Creation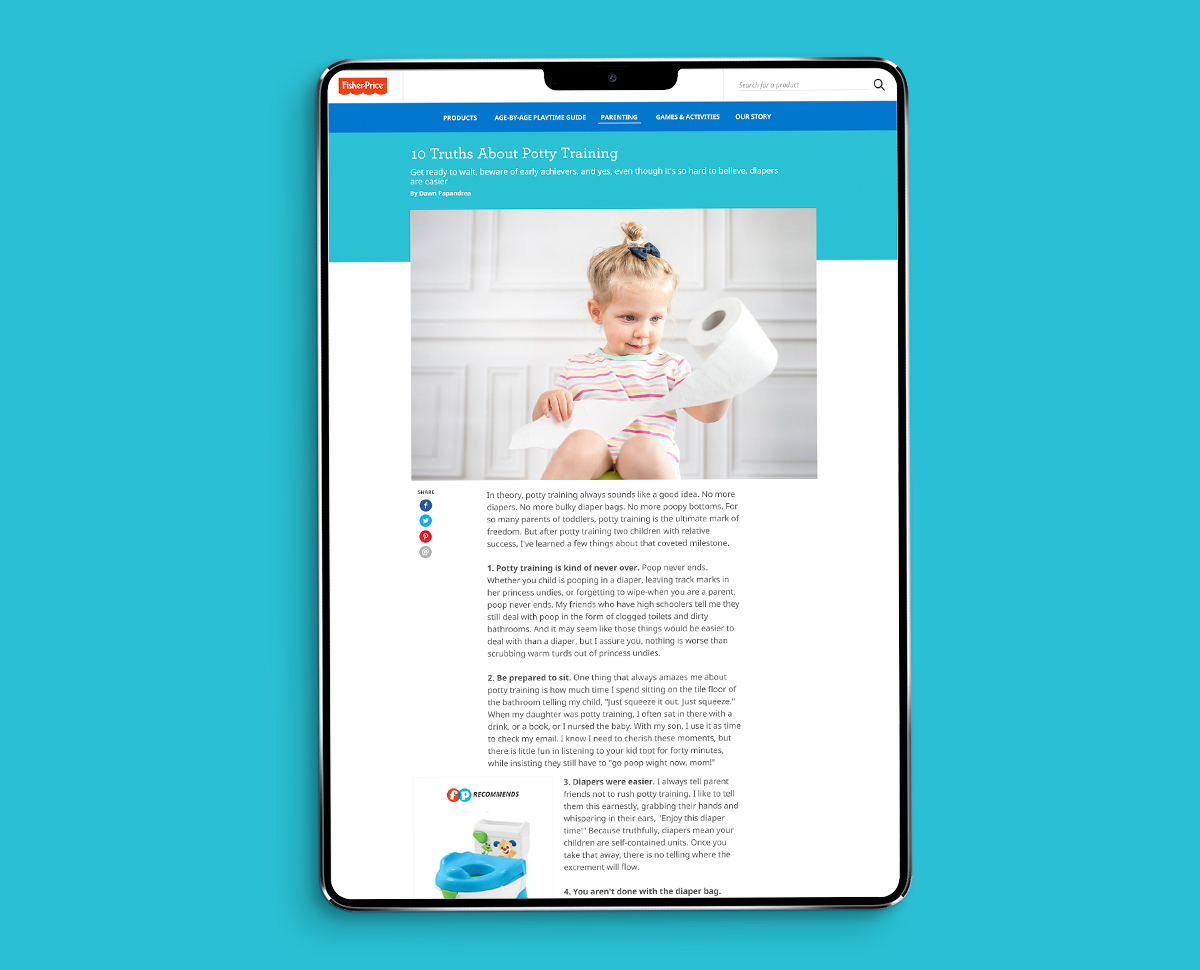 Engaging Through Innovation
To launch this initiative, we tripled the number of posts on social platforms and tested dozens of newly-designed content types for the brand, including DIY craft videos, humor memes, parenting service articles and videos, as well as branded micro-content. These new formats built on Fisher-Price's DNA as a trusted and iconic brand and made it relatable to a new generation of modern parents. The record engagement of this initiative made Fisher-Price one of the top performing Mattel brands on social.
Building on Everyday Parenting Moments
Using a range of video and still social content formats, we connected with millennial moms through the everyday moments of parenting and aligned these with brand priorities. Whether it was an easy and fun DIY craft video, a humor meme to brighten a sleep-deprived mom's day, or a how-to video with insider tips for potty training, this useful and relatable content drove record engagement while showcasing Fisher-Price's brand and aligning with e-commerce product priorities.
The cute baby in this video is my son!
Mobile-first
Micro-content
Designed to be viewed in under 10 seconds, mobile-first micro-content showcased Fisher-Price products in fun and engaging ways.
WEB AND EMAIL
A multi-platform approach
In addition to a robust social strategy, we created multiple paths to e-commerce through digital experiences on Fisher-Price websites and in newsletters.