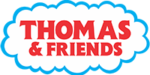 Connecting with Millennial Moms
Our team developed a modern and culturally-relevant content strategy to expand the reach of a classic and iconic brand. Using a multi-platform approach to connect with millennial moms through parenting and brand content (including partnerships with the United Nations and Nick Jr.), this strategy drove record social engagement growth of over 800 percent against defined organic KPIs.
Platforms
– Microsites
– New website templates
– Facebook content
– Instagram content
– Pinterest content
– Influencer partnerships
Skills
– Creative Direction
– UX Strategy
– Art Direction
– Web Design
– Content Creation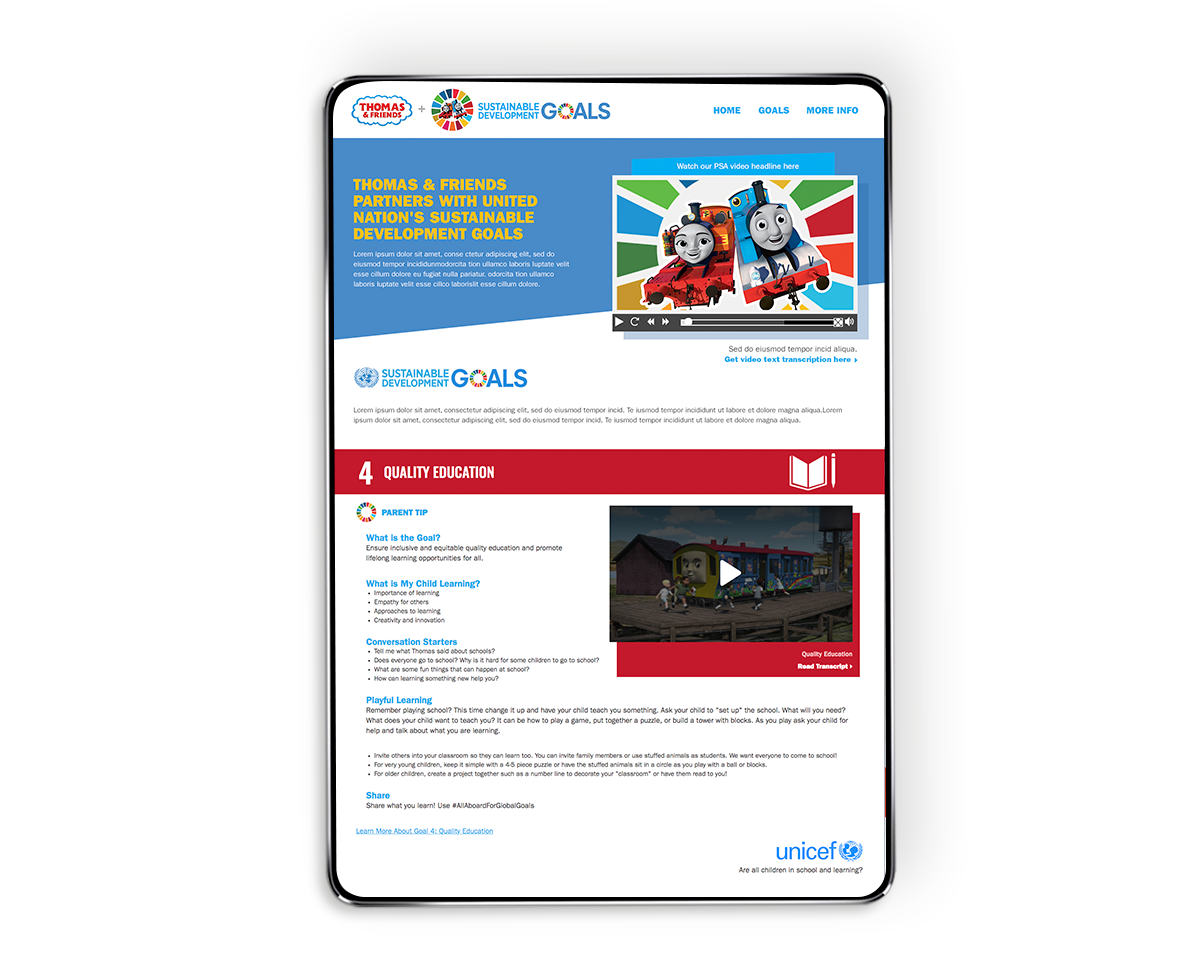 Partnering with the United Nations
The United Nations and Mattel launched a collaboration to introduce the Sustainable Development Goals to preschool audiences through the animated children's series Thomas & Friends.
Our team developed parent-targeted social content as well as a dedicated micro-site, both designed to help parents around the world teach their children about sustainability and begin meaningful conversations about it at home.
The content and website were localized into 15+ countries and multiple languages.
PARENTING CONTENT
Driving engagement
With a focus on relatable parenting content for millennial moms, our creative strategy extended the brand's reach through always-on social content, DIY videos (including preschool and birthday content), and parenting humor memes.  
Celebrating an iconic brand
Our team developed a series of DIY videos–birthday cakes, preschool crafts, Halloween costumes–that deepened superfans' connections with a beloved character. Whether it was a birthday party Thomas cupcake cake or a DIY Thomas Minis clock, these easy and creative projects gave followers a new way to celebrate and connect with Thomas, driving unprecedented social growth.
This content was posted on both the Thomas & Friends and Nick Junior social channels.
Creative Direction
Content Creators
Working with content creators and influencers, we developed micro-content to amplify the brand across multiple channels, and capitalize on relevant trends.