Supporting Barbie's campaigns across digital platforms
We developed a range of video and still content to support Barbie's tentpole campaigns and purpose-driven content—from just-launched career dolls or the new Dreamhouse Adventures Netflix show to the "You Can Be Anything" campaign to nurture girls' dreams. These initiatives included both parent-targeted social content as well as child-facing content for YouTube and the kids' social media channel PopJam.
Platforms
– Website templates and pages
– Facebook (video-first) content
– Instagram content
– PopJam (child-facing social channel)
Skills
– Creative Direction
– Art Direction
– Web Design
– Content Creation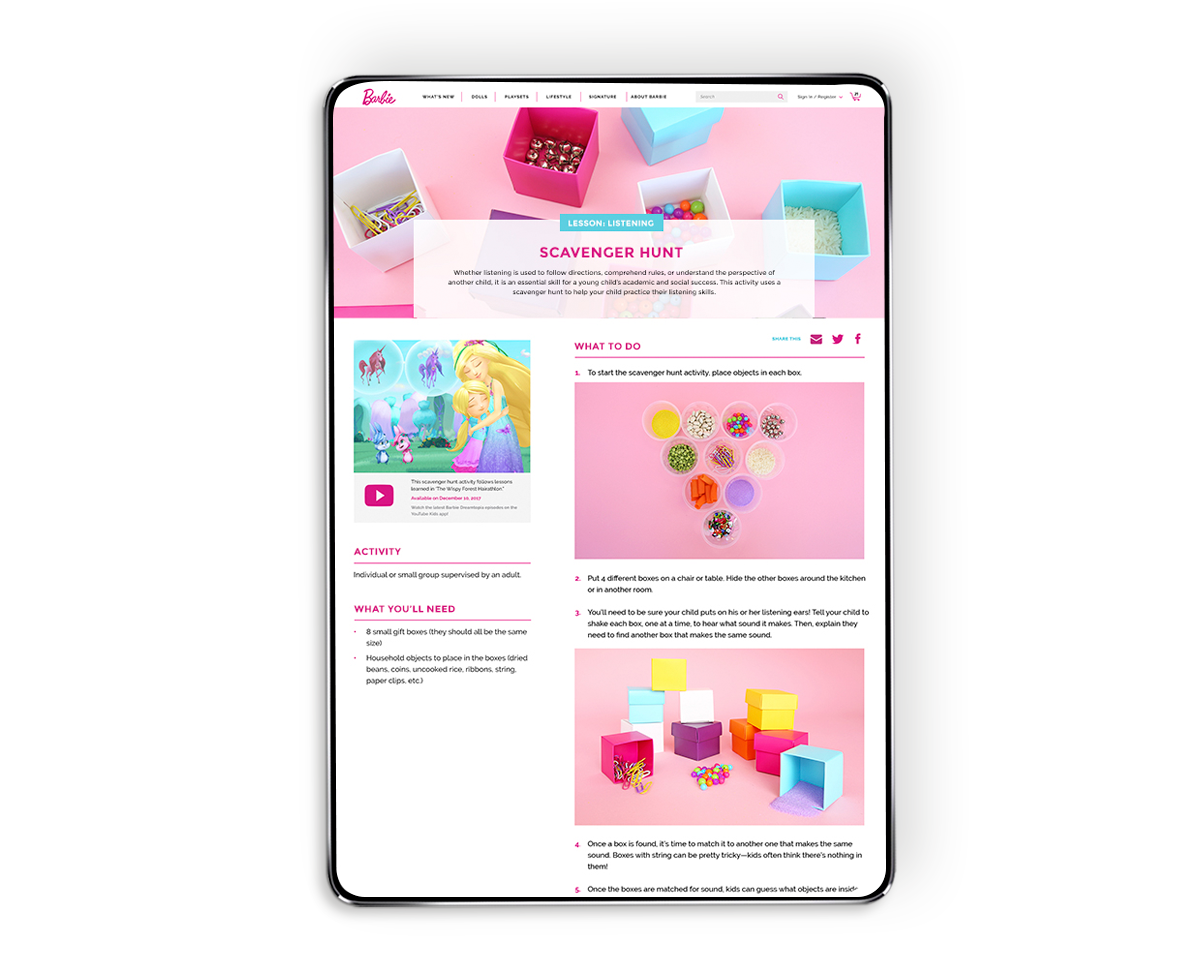 To drive awareness and engagement around a new "Cooking & Baking" product line, this video series—aimed at moms and girls (5-8)—showcased the developmental and learning potential of Barbie dolls and toys. Not only is cooking a fun way for parents and kids to spend time together, but there are valuable lessons as well– from the math in measuring to the science in baking to the self-esteem benefits of creating and finishing a recipe.  
Storytelling
Micro-content
Designed to be viewed in under 30 seconds, mobile-first micro-content showcased Barbie products in fun and engaging ways.
Staying relevant
Understanding content
As technology advances and social media algorithms change, it's important to stay ahead of the curve and focus on what matters to the audience. Instead of interruptive messaging, we focused on creating content that was meaningful to moms and kids.
Influencers
Amplification
Working with content creators and influencers, we developed content to amplify the brand across multiple channels and capitalize on relevant trends.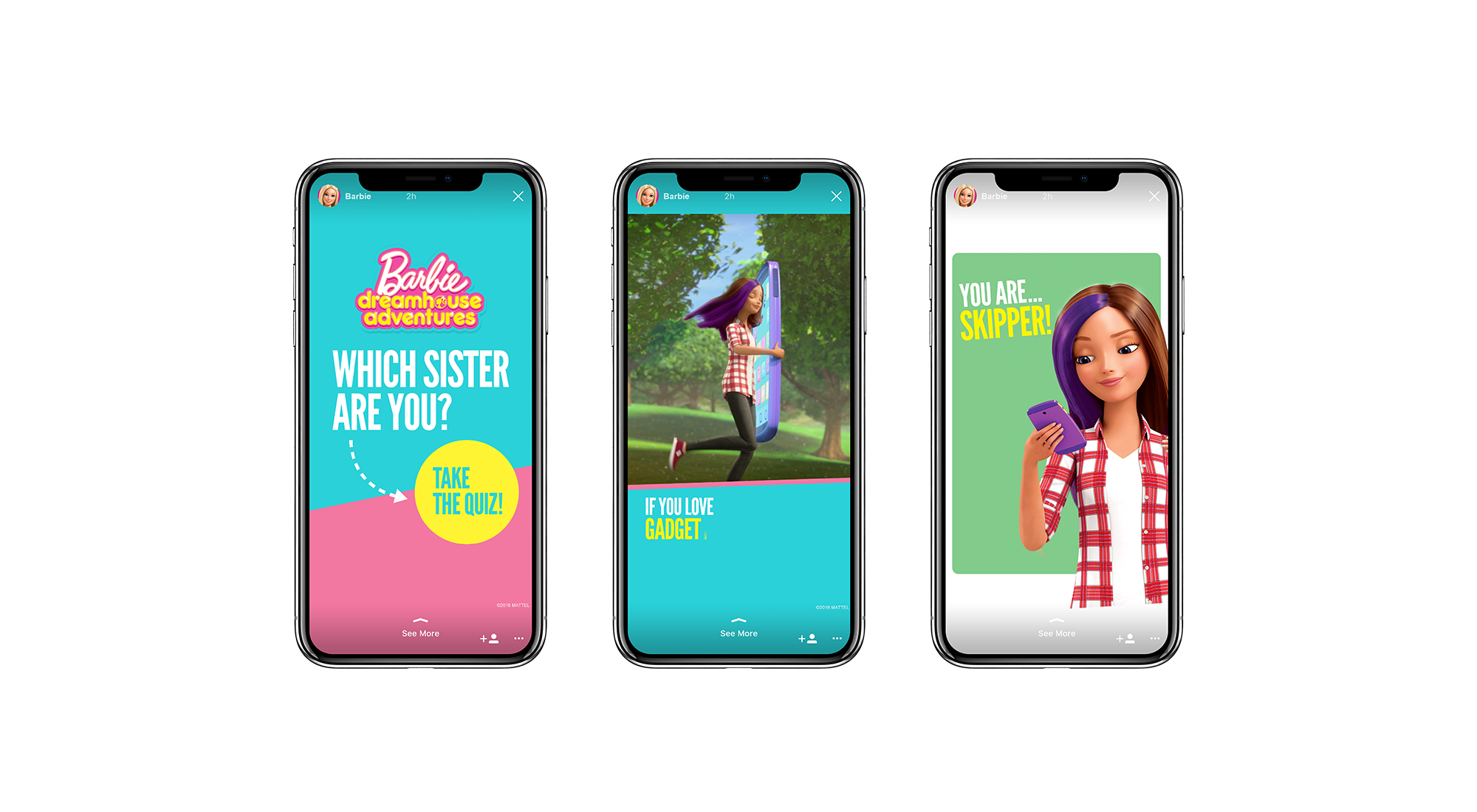 MULTI PLATFORM
Supporting a new show
Barbie launched a new series on Netflix "Dreamhouse Adventures" along with a new line of products featured on the show. We created a few videos on Facebook and Instagram,  and formats (stories and feed) to showcase the products and the promotion of the new season show.